Have you noticed that the birds never stop chirping, no matter what is happening in the world around them? Loud and jubilant, sweet and serene, bird songs are an invitation to explore nature beyond our backyard.
You don't have to travel far to marvel at these winged wonders. The Delaware River watershed, which touches parts of Pennsylvania, Delaware, and New Jersey, is home to approximately 400 bird species, according to The National Audubon Society. Some live here year-round, while others rely upon the watershed's important habitats for migratory stopovers.
The 23 environmental education centers that comprise the Alliance for Watershed Education (AWE) are prime destinations for birdwatching. Most of the trails for hiking, walking, biking, running and horseback riding are open, even though some of the center facilities are closed at time of writing. Please check the status before you go.
Birdwatching in Pennsylvania and New Jersey
All of the AWE centers are located along the Circuit Trail or a major connecting trail, and on waterways throughout the watershed, which is home to all kinds of wildlife.
Over 175 species of birds frequent the 200+ acres of the John James Audubon Center at Mill Grove, which contains five miles of marked nature trails along the Perkiomen Creek.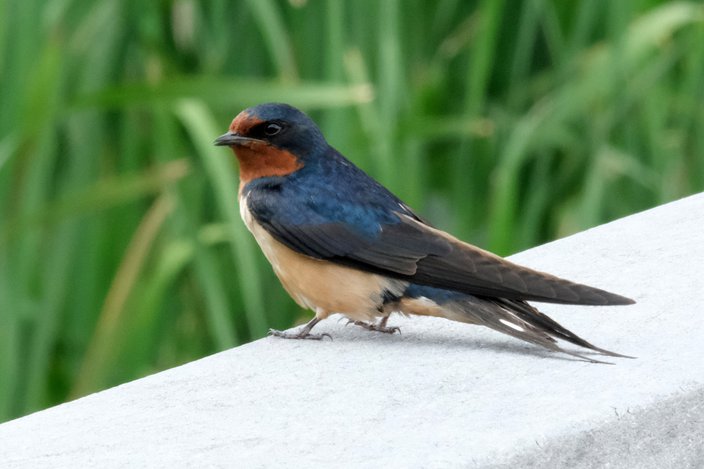 The Tulpehaking Nature Center at the Abbott Marshlands in Hamilton, New Jersey, is a designated Important Bird and Birding Area by the New Jersey Audubon Society, and its resident and seasonal bird populations make the Marshlands an exceptional spot for bird watching. Join the Watson Woods Walking Club every Wednesday through July at 10:00 AM for an easy mile-long walk, then share impromptu sightings over coffee!
The Nature Conservancy – First State National Historical Park, straddles the Brandywine Valley in Delaware and Pennsylvania, and hosts diverse habitats that attract a variety of bird species. From the Eastern Bluebird to the Great Blue Heron, the park is a great place for birdwatchers and nature lovers.
Heritage Conservancy at Bristol Marsh Bristol Marsh is a rare and important freshwater tidal marsh located along the Delaware River. "It's a prime spot for viewing over 140 bird species, including Great Blue Herons, Mallard Ducks, Red-Winged Blackbirds, and American Robins," according to Shannon Fredebaugh-Siller, community engagement programs manager.
Bartram's Garden in Philadelphia, is an ideal spot to enjoy some urban birding. There are diverse habitats, including a native grass meadow, tidal wetlands on the Schuylkill, and a wilderness garden of native plants. In the summer, visitors can spot Baltimore Orioles, Ruby-Throated Hummingbirds, and Great-Crested Flycatchers, and the fall season offers up chances to observe Bald Eagles and Hawks.
Schuylkill River Greenways National Heritage Area in Pottstown's Riverfront Park off of the Schuylkill River Trail, is a must-stop spot for birding in the watershed. Sarah Crothers, education director, explains that visitors can expect to observe large wading birds such as Herons and Egrets along the river and creek banks, while Bald Eagles and Turkey Vultures are commonly found in large trees along the waterfront.
The National Audubon Society has some wonderful resources to help with your DIY birdwatching, including the free Audubon Bird Guide App. Or download the free Merlin ID mobile app, designed to be a "birding coach" for beginner to intermediate bird watchers.
Birding activities in Delaware
Check out the awesome educational programming for children and adults offered this summer on the Delaware Nature Society DuPont Environmental Education Center activities calendar.
The Young Ornithologists program is a weeklong session at Delaware's Ashland Nature Center for children ages 9-12 who will learn from experts, see herons, eagles, and many other species, and conduct real scientific research. August 24-28.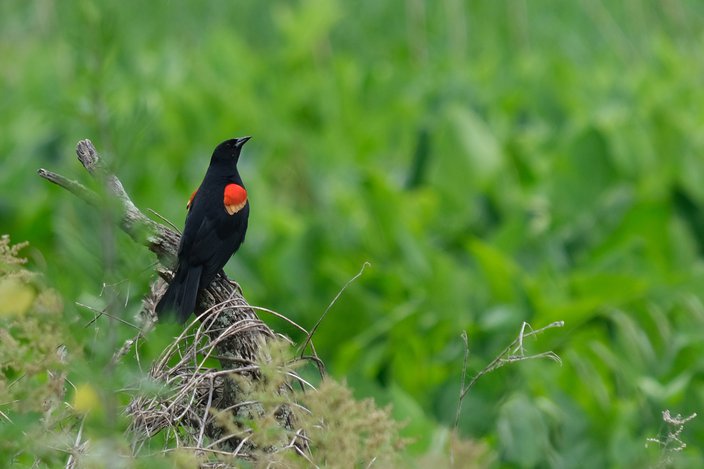 Adults will have an opportunity to experience a nighttime vigil to see the mysterious Common Nighthawk migration at Bucktoe Creek Preserve, where the hawks sometimes appear in flocks of hundreds. Free-just show up, but bring binoculars! Nightly, August 23 through September 3.
Take a field trip to the Nottingham Serpentine Barrens to search for some unique birdlife in this interesting geologic area (with a bonus tour of the nearby Herr's Potato Chip Factory!). September 16.
Find camp and event updates on Delaware Nature Society's Facebook page.
Learn about local birds through virtual programming
The John Heinz National Wildlife Refuge at Tinicum, home to 90 species of nesting birds and over 300 species overall, will spotlight three bird species in its Wildlife of the Week virtual programming, which can be found at www.facebook.com/johnheinznwr/live. Learn about the Bald Eagle on July 2, 1:00 – 1:30; the Great Blue Heron on July 9 at 1:00 -1:30; and the Turkey Vulture on August 6, 1:00 – 1:30 p.m.
Learn how to Make Your Yard Bird-Friendly by the pros at the John James Audubon Center at Mill Grove.
Take a guided bird walk
A great way to learn how to identify birds is to go on a walk with a bird expert, and several AWE centers offer that opportunity.
The Lehigh Gap Nature Center is offering an Autumn Migration Birding Workshop. Learn why birds migrate and how to identify autumn migrants, before taking a field trip to Bake Oven Knob in search of songbirds and raptors on September 12, 8:30 a.m. – 12:00 p.m.
This fall, there are two opportunities to go on an Owl Prowl led by the Pocono Environmental Education Center, where you will look for the variety of owl species that live around the Center. September 20, 7:00 p.m. – 8:30 p.m. and, October 24, 7:00 p.m. – 8:30 p.m.
As the centers begin to open, additional birdwatching programs may be added — so be sure to check AWE listings and Facebook for new events.