Friday, March 20th
10:00 AM - 12:00 PM
REGISTER TO ATTEND: This event is free but participants must provide their own transportation to Pottsgrove Manor. Spacing is limited so to guarantee your spot, please submit a free registration with the total number of tickets you will need for your party.
MORE DETAILS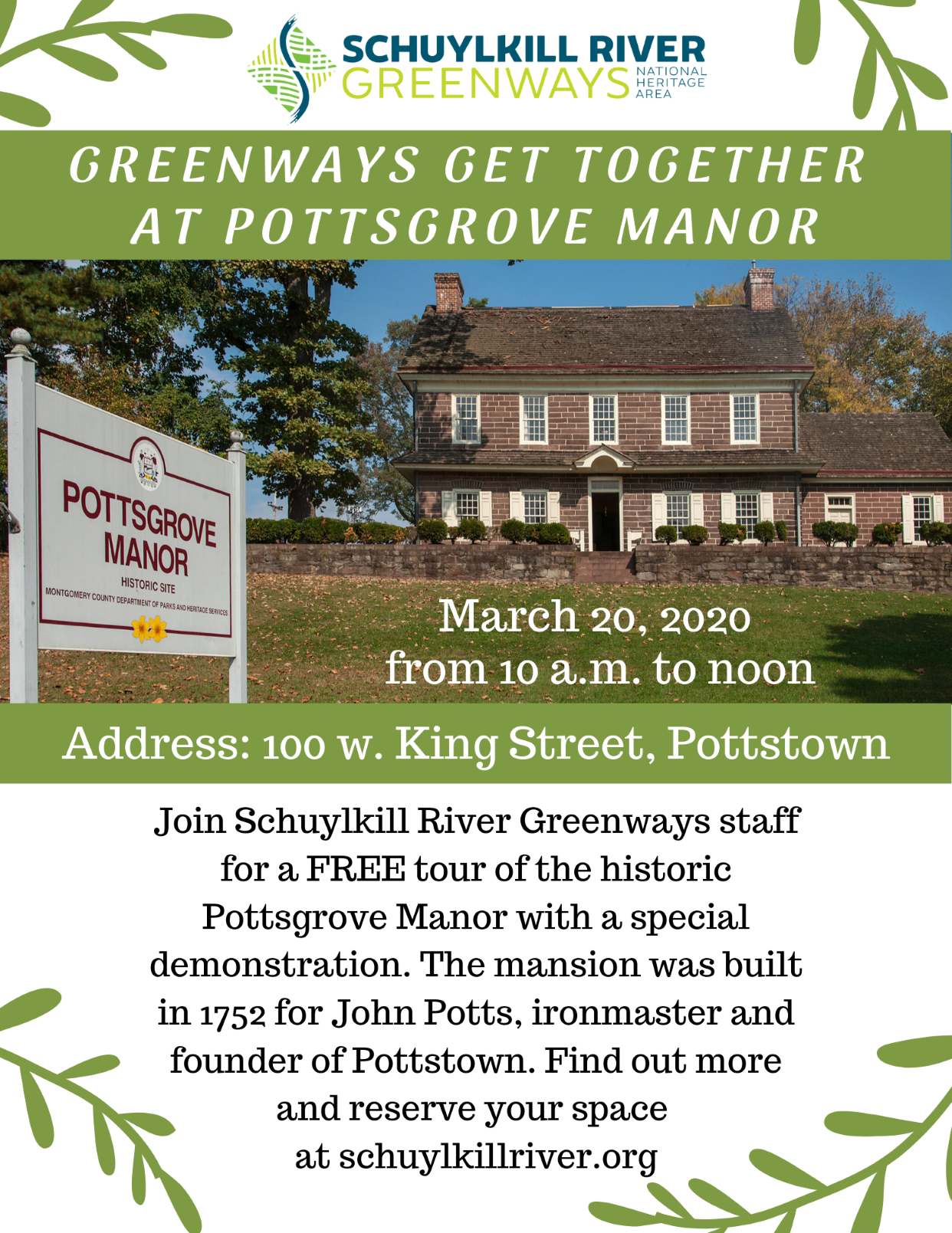 We invite you to meet Schuylkill River Greenways at Pottsgrove Manor for a tour of the grounds and historical mansion. The tour will include a mini demonstration and an opportunity to view special highlighted 18th century reproduction items specifically selected from their collection.
Pottsgrove Manor exemplifies the restrained elegance of early Georgian architecture popular with wealthy English gentry during the mid-18th century. Built in 1752 for John Potts, ironmaster and founder of Pottstown, the mansion was situated on a nearly 1,000 acre plantation, which by 1762 included the town of "Pottsgrove." Four acres of the original property remains today and continues to have its original charm and beauty. The mansion has been restored to its glory and recreates the lifestyle and times of the Potts family.